Observability integrations overview¶
Permissions
Only users with ROLE_MANAGER permissions can perform these actions.
Important
Only users with the Lightrun PRO plan can manage and configure integrations.
Learn more about Lightrun plans and pricing here.
Lightrun offers integrations for multiple monitoring, alerting, and communication platforms. You can view and configure the currently supported integrations through the Integrations page in your Management Portal.
TO NAVIGATE TO INTEGRATIONS IN THE MANAGEMENT PORTAL¶
Log in to your Lightrun account.
Select Integrations in the Management Portal menu.
The Integrations screen loads and appears similar to the following: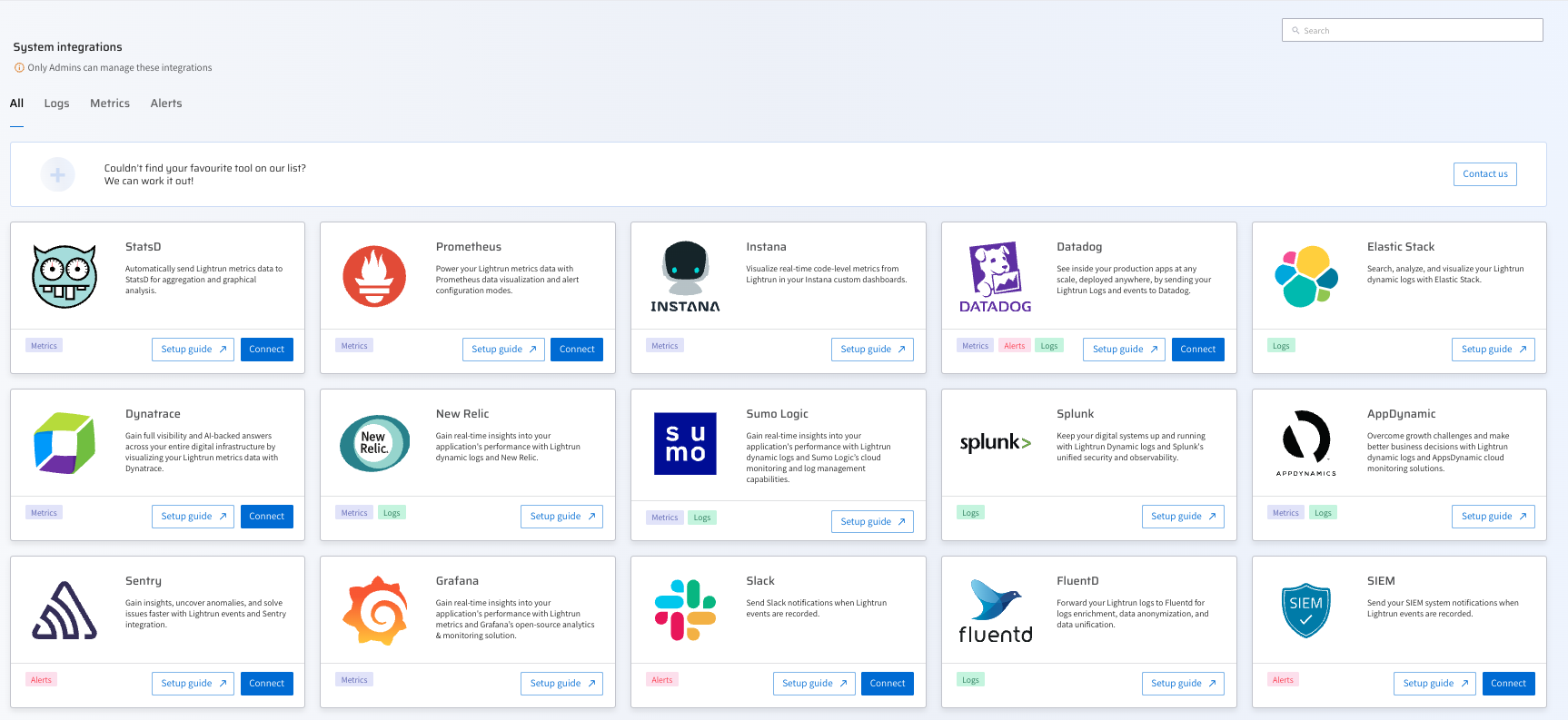 Currently, Lightrun only supports integration with the following platforms:
Important
The list of supported integrations is constantly expanding.
Can't find your favorite tool on the list? Please reach out to us.
---
Last update:
June 7, 2023